DIE SICHERUNG EINES ANTIKEN STADTTORS BEI AENEAS TACTICUS. QUELLE UND MODELLE
KAI BRODERSEN

Universitaet Erfurt
Keywords:
Aineias, Aeneas Tacticus, Belagerung, Stadttor, Balanos - Balanagra
Abstract
Aineias (Aeneas Tacticus) legt in seinen Poliorketika dar, wie im Altertum eine kleine Stadt einer Belagerung standhalten kann. Die Schrift ist das älteste militärische Fachbuch, das uns aus der Antike erhalten ist, und bietet die ausführlichste Beschreibung darüber, wie ein Stadttor gesichert wird. Zur Deutung dieser historischen Quelle sind verschiedene, oft hochkomplizierte Modelle vorgeschlagen worden. Der Aufsatz entwickelt eine dem Text eher entsprechende einfache Deutung. Diese vermeidet es, aus anderen Zeugnissen übertragene oder aber nur mit argumenta e silentio begründete Deutungen zum Verständnis des Textes einzusetzen, und macht damit nachvollziehbar, weshalb Aineias weniger auf Technik als vielmehr auf das Vertrauen der Bewohnerschaft zueinander setzt, wenn es um die Sicherung einer von Feinden bedrohten Stadt geht, denn, wie Aineias betont, "zuerst muss man zusehen, ob die Bürger einträchtig sind, da dies bei einer Belagerung das höchste Gut ist."
Downloads
Download data is not yet available.
References
Barends, D. Lexicon Aeneium. A Lexicon and Index to Aeneas Tacticus' Military Manual 'On the Defence of Fortified Positions', Assen: Van Gorcum, 1955.

Beljaev, V. F. Aeneas Tacticus. Seine Stellung in der griechischen Literaturgeschichte und seine Rolle bei der Herausbildung der griechischen Koine (russisch), Diss. Moskau 1966; deutsche Kurzfassung in Bibliotheca Classica Orientalis, 13, 1968, 228–231.

Bengtson, H. 'Die griechische Polis bei Aeneas Tacticus', Historia, 11, 1962, 458–468.

Bettalli, M. 'Enea Tattico e l'insegnamento dell'arte militare', Annali della Facoltà di Lettere e Filosofi a dell'Università di Siena, 7, 1986, 73–89.

Bettalli, M. Enea Tattico, La difesa di una citta assediata, Pisa: ETS Ed., 1990

Bon s. Dain et Bon.

Brodersen, K. Aineias (Aeneas Tacticus), Stadtbelagerung/Poliorketika. Griechisch und deutsch (Sammlung Tusculum), Berlin: De Gruyter, 2017.

Burliga, B. 'Aeneas Tacticus between History and Sophistry. The Emergence of the Military Handbook', in: J. Pigoń (Hg.) The Children of Herodotus. Greek and Roman Historiography and Related Genres, Newcastle: Cambridge Scholars, 2008, 92–101.

Casaubonus, I. Polybii Lycortae F[ilii] Megalopolitani historiarum libri qui supersunt. / Aeneae vetustissimi tactici commentarius de toleranda obsidione, Frankfurt a. M.: Marnius & Aubrius, 1609.

Celato, S. 'Enea Tattico. Il problema dell'autore e il valore dell'opera dal punto di vista militare', Atti e Memorie dell'Accademia Patavina di Scienze, Lettere ed Arti, Classe di Scienze morale, Lettere ed Arti, 80, 1967-1968, 53–67.

Dain, A. et Bon, A.-M. Énée le Tacticien, Poliorcétique (Collection Budé), Paris: Les Belles Lettres 1967. (Neuausgabe 2002; Text von Dain, Übersetzung und Anmerkungen von Bon)

Finley, M. I. Ancient History. Evidence and Models, London: Chatto & Windus, 1985.

Fiorucci, F. 'Aineas der Taktiker', in: B. Zimmermann / A. Rengakos (Hgg.) Handbuch der griechischen Literatur der Antike, Bd. II, München: C. H. Beck, 2014, 597–602.

Formisano, M. 'Strategie di autorizzazione. Enea Tattico e la tradizione letteraria dell''arte della guerra'', Euphrosyne, N. S. 73, 2009, 349–361.

Handford, S. A. 'The Evidence of Aeneas Tacticus on the Balanos and Balanagra', Journal of Hellenic Studies, 46, 1926, 181–185.

Hercher, R. Aeneae Commentarius poliorceticus, Berlin: Weidmann, 1870.

Hunter, L. W. and Handford, S. A. Aineiou Poliorketika, Aeneas on Siegecraft, Oxford: Clarendon Press, 1927.

Köchly, H. und Rüstow, W. Griechische Kriegsschriftsteller, Bd. I, Leipzig: Engelmann, 1853; Bd. II 2, Leipzig: Engelmann, 1855.

Lawrence, A. W. Greek Aims in Fortification, Oxford: Clarendon Press, 1979.

Lehmann, G. A. 'Aeneas Tacticus und die politisch-soziale Krise der zeitgenössischen Polis-Welt', Index, 17, 1989, 105–115.

______. 'Krise und innere Bedrohung der hellenischen Polis bei Aeneas Tacticus', in: W. Eck u. a. (Hgg.) Studien zur antiken Sozialgeschichte. Festschrift F. Vittinghoff, Köln u. a.: Böhlau, 1980, 71–86.

Liddell, H. G., Scott, R. u. a. A Greek English Lexicon, 9th ed., Oxford: Clarendon Press, 1940.

Manning, J. G. and Morris, I. The Ancient Economy. Evidence and Models, Stanford: Stanford Univ. Press, 2005.

Oldfather, W. A. u. a. Aeneas Tacticus, Asclepiodotus, Onasander (Loeb Classical Library), London: Heinemann, 1923.

Pretzler, M./Barley, N. (Hgg.) Brill's Companion to Aineias Tacticus, Leiden: Brill, 2017. (in Vorbereitung)

Schoene, R. Aeneae Tactici de obsidione toleranda commentarius, Leipzig: Teubner, 1911.

Tuplin, C. J. 'Aeneas Tacticus. Poliorketika 18.8', Liverpool Classical Monthly, 1, 1976, 127–131.

Urban, R. 'Zur inneren und äußeren Gefährdung griechischer Städte bei Aeneas Tacticus', in: H. Kalcyk / B. Gullath / A. Graeber (Hgg.) Studien zur Alten Geschichte S. Lauffer zum 70. Geburtstag (Historica 2), 3 Bde., Roma: L'Erma, 1986, Bd. 3, 989–1002.

Vela Tejada, J. Estudio sobre la lengua de la Poliorcética de Eneas el Táctico, Zaragoza: Univ. di Zaragoza, 1991.

Whitehead, D. Aineias the Tactician, How to Survive Under Siege, Oxford: Clarendon Press, 1990, 2. Aufl. Bristol: Bristol Classical Press 2002.

______. 'Fact and Fantasy in Greek Military Writers', Acta Antiqua Academiae Scientiarum Hungaricae, 48, 2008, 139–155.

Winter, F. E. 'Notes on Military Architecture in the Termessos Region', American Journal of Archaeology, 70, 1966, 127-137 mit Taf. 33–38.

______. Greek Fortifications, Toronto: Univ. of Toronto Press/London: Routledge & Kegan Paul, 1971.

Winterling, A. 'Polisbegriff und Stasistheorie des Aeneas Tacticus', Historia, 40, 1991, 193–229.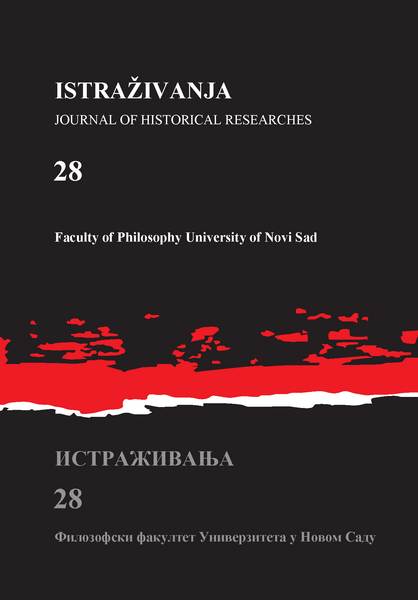 This work is licensed under a Creative Commons Attribution-ShareAlike 4.0 International License.