OLD-NEW ENEMIES IN HUNGARIAN AND YUGOSLAV CARICATURES AFTER THE SECOND WORLD WAR (1945–1947)
ÁGNES TAMÁS

University of Szeged, Department of Modern Hungarian History
Keywords:
Caricatures, Hungarian and Yugoslav comic papers, depiction of the enemy, propaganda
Abstract
In this paper I analyse caricatures of Hungarian and Yugoslav comic papers (Jež, Ludas Matyi, Új Szó, and Pesti Izé) between 1945 and 1947. I chose this source since the analysis of caricatures can demonstrate the functioning of communist propaganda. After the presentation of sources and goals of the paper, I analyse the depiction of war criminals, the perception of democracy and the Western states, and the representation of democrats and German enemies within the country in Hungary. Then I analyse the depiction of the self of the communists and finally, before the conclusions, the Peace Treaty of Paris in caricatures. The analysed propaganda caricatures documented well the views and propaganda methods of the Communist Parties regarding the above-mentioned topics.
Downloads
Download data is not yet available.
References
Balogh, Á. Fejezetek Görögország újkori történetéből ('Chapters of the history of the modern Greece'), Szeged: Magyarországi Görögök Kulturális Egyesület Csongrád Megyei Helyi Csoport, 2013.
Horváth, A. A magyar sajtó története a szovjet típusú diktatúra idején, ('History of the Hungarian press during the Soviet type dictatorship') Budapest: Médiatudományi Intézet, 2013.
Kaelble, H. Der historische Vergleich, ('The historical comparison') Frankfurt am Main: Campus Verlag, 1999.
Kovács, K. 'Reakczy Jóskától Kulák Kelemenig. Válogatás a Ludas Matyi 1945 és 1949 közötti bűnbak-karikatúráiból' ('From Reakczy Jóska to Kulák Kelemen. A selection of scapegoat caricatures in Ludas Matyi from 1945 to 1949'), in: Gy. Gyarmati and I. Lengvári and A. Pók and J. Vonyó (eds.), Bűnbak minden időben. Bűnbakok a magyar és az egyetemes történelemben, ('A scapegoat at all times: Scapegoats in Hungarian and world history') Pécs/Budapest: Kronosz-MTT-ÁBTL, 2013, 444–455.
Ramet, S. P. Die drei Jugoslawien. Eine Geschichte der Staatsbildungen und ihrer Probleme, ('The three Yugoslavias: The history of state building and its problems') München: R. Oldenbourg Verlag, 2011.
Seewann, G. Geschichte der Deutschen in Ungarn, ('The history of Germans in Hungary). Vol. 2. Marburg: Verlag Herder Institut, 2012.
Tamás, Á. 'The faces of the enemy in the two World Wars: A comparative analysis of German and Hungarian caricatures', in: D. Demski and L. Laineste and K. Baraniecka-Olszewska (eds.), War matters: Constructing images of the other (1930s to 1950s), Budapest: L'Harmattan, 2015, 108–127.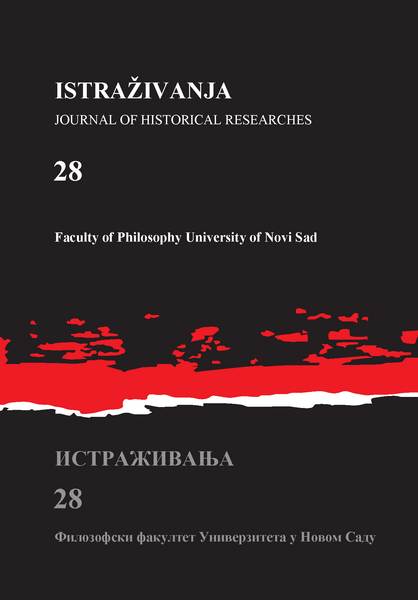 This work is licensed under a Creative Commons Attribution-ShareAlike 4.0 International License.